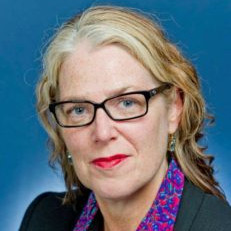 Board of Directors
Jan Adams is Australia's Ambassador to the People's Republic of China and took up her appointment in February 2016.
Ms Adams is a senior career officer with the Department of Foreign Affairs and Trade. She was appointed Deputy Secretary in April 2013 with responsibility for trade and economic issues. In this role she was chief negotiator overseeing conclusion of Free Trade Agreements with China, South Korea and Japan. Previously, Ms Adams was First Assistant Secretary, Free Trade Agreement Division.
Ms Adams was awarded the Public Service Medal in 2007 for outstanding public service in pursuing Australia's international objectives on trade and the environment. In 2016 she was appointed an Officer of the Order of Australia for distinguished service to international relations through the advancement of Australia's diplomatic and free trade relationships, particularly with the United States of America, South Korea, Japan and China.