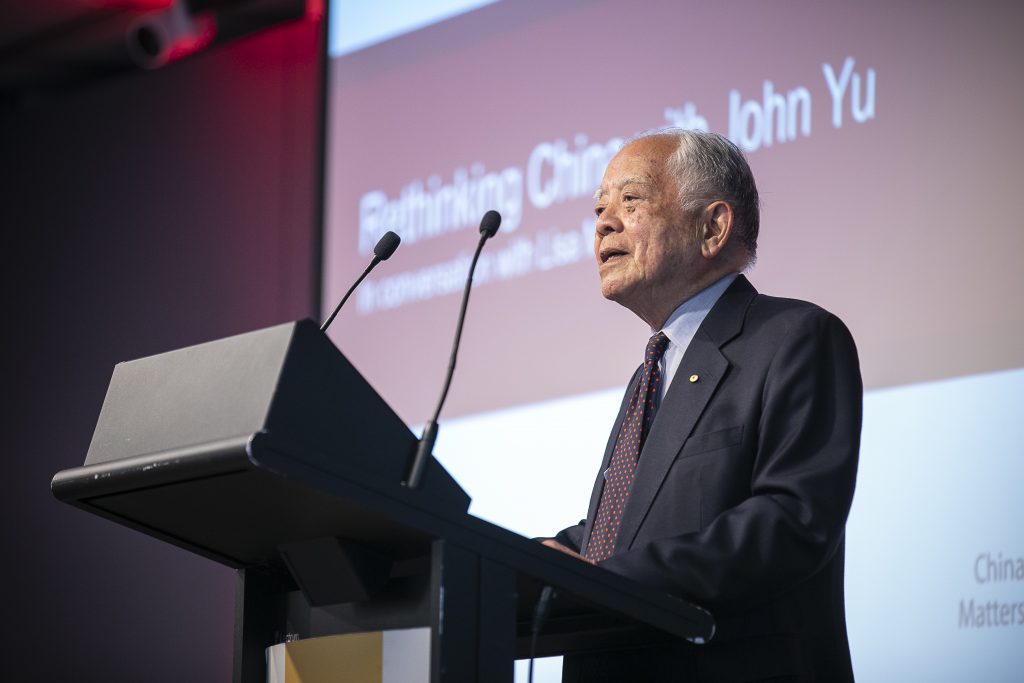 China Matters was pleased to host "Rethinking China" with Dr John Yu AC on 16 March at PwC Australia.
Our 2022 in-person Sydney Lecture Series: Rethinking China features speakers of diverse expertise and background with the aim to inject breadth and depth into the public discussion about the People's Republic of China (PRC).
John, 1996 Australian of the Year and designated Living National Treasure, described how he sees China, why he sees China the way he does, and on that basis shared his thoughts on what Australia's approach to the PRC should be.
In conversation with John was respected journalist Lisa Murray, editor of the Review section at the Australian Financial Review and formerly the paper's China correspondent in Shanghai for almost six years.
China Matters thanks PwC for their generous support of this event.
Watch a recording of the lecture below.