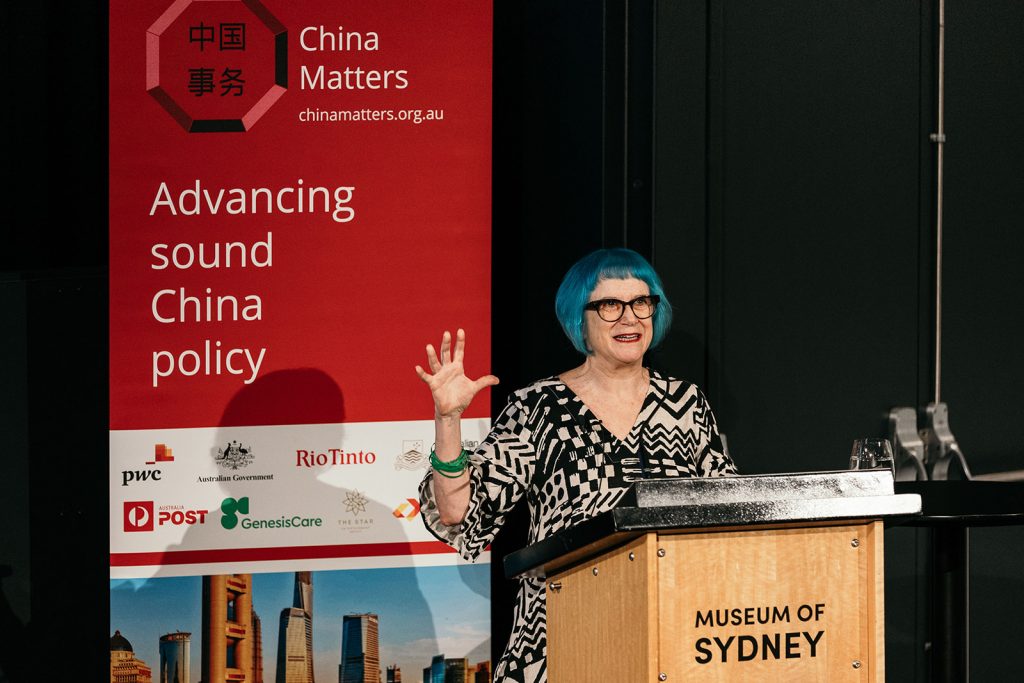 China Matters was pleased to host "Rethinking China" with Linda Jaivin on 24 March at the Museum of Sydney.
Our 2021 in-person Sydney Lecture Series: Rethinking China features speakers of diverse expertise and background with the aim to inject breadth and depth into the public discussion about the People's Republic of China (PRC).
Linda, a prolific author, essayist, cultural commentator, and literary translator, described how she sees China, why she sees China the way she does, and on that basis share her thoughts on what Australia's approach to the PRC should be. We also asked her to discuss the role of the propaganda in the culture and society of the PRC.
Linda was in conversation with University of Sydney Associate Professor Joyce Nip.
The event featured pre- and post-lecture musical performances. Drinks and canapés followed the lecture.
About the speakers
Linda Jaivin is the author of twelve books, including the forthcoming The Shortest History of China (May 2021) and co-editor of the China Story Yearbook published by the Australian Centre on China in the World at the Australian National University. Her latest essay, on Australia's relations with China, is published in the February 2021 edition of Australian Foreign Affairs.
Dr Joyce Nip is Associate Professor of Chinese Media Studies at the University of Sydney. Before coming to Sydney she had more than 20 years of experience in journalism teaching, research and practice as an assistant professor and journalist, mostly in Hong Kong.
Listen to a recording of the lecture here.
Watch a recording of the lecture below.