Young Professionals Debates
China Matters hosts a series of Young Professionals debates which strive to create a balanced and dynamic discussion on a controversial topic. These debates are one of China Matters Young Professionals' flagship events: we bring together two young professionals and two special guests to debate a challenge facing the Australia-China relationship from the perspective of both business and government.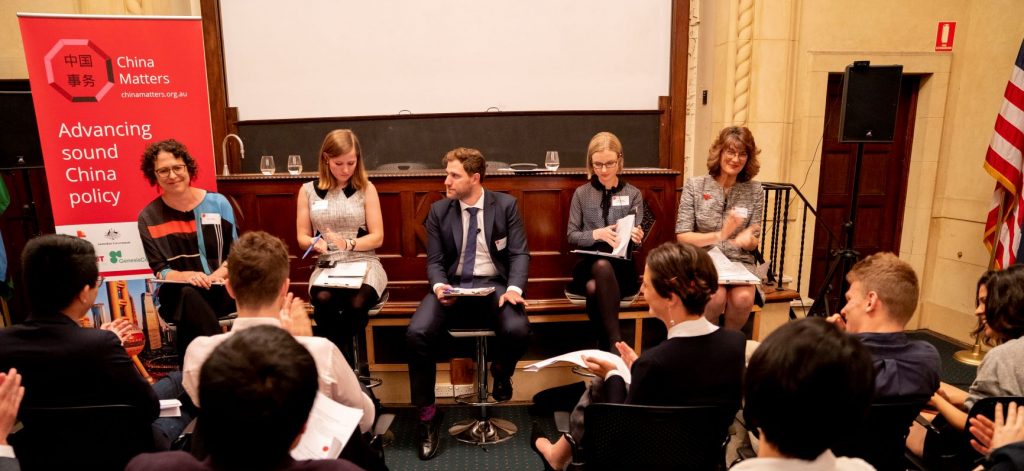 Debates
Seventh YP debate, 26 November 2019, at Asia Society Australia Centre, Melbourne.
Sixth YP debate, 5 December 2018, at NYU, Sydney.
Fifth YP debate, 30 August 2018, at PwC, Canberra.
Fourth YP debate, 11 April 2018, at La Trobe City Campus, Melbourne.
Third YP debate, 22 November 2017, at Bloomberg L.P., Sydney.
Second YP debate, 31 August 2017, at the National Library of Australia, Canberra.
Inaugural YP debate, 22 February 2017, at PwC, Sydney.