Rethinking China with Jason Yat-sen Li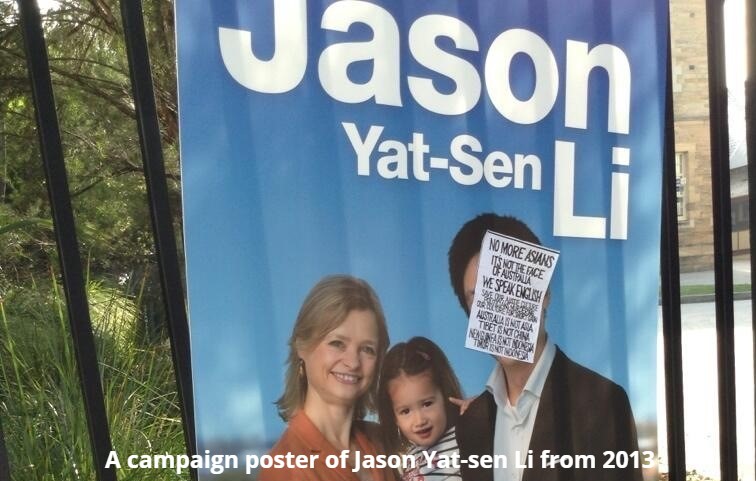 China Matters is pleased to host "Rethinking China" with Jason Yat-sen Li on 21 April at the Museum of Sydney.
Our 2021 in-person Sydney Lecture Series: Rethinking China features speakers of diverse expertise and background with the aim to inject breadth and depth into the public discussion about the People's Republic of China (PRC).
Jason, a prominent business and community leader, will describe how he sees China, why he sees the China the way he does, and on that basis share his thoughts on what Australia's approach to the PRC should be.
Renowned journalist and broadcaster Geraldine Doogue will moderate the event.
The event will feature pre- and post-lecture musical performances. Drinks and canapes will follow the lecture.
We look forward to welcoming you on 21 April. Tickets are limited and registration is essential.
Event Details
Date: Wednesday, 21 April 2021
Time: 5:45pm for 6:00pm-7:00pm (Please arrive by 5:45pm to ensure sufficient time for check-in and seating. Please note doors will be closed at 6:10pm and there will be no entry after that time.)
Venue: Warrane Theatre, Museum of Sydney, Phillip St, Sydney NSW
Fee: $10 General Admission, $5 Concession
Book tickets here.
About the speakers
Jason Yat-sen Li is Chairman of investment group Vantage Asia and Managing Director of corporate advisory firm YSA. Jason is a Fellow of the University of Sydney Senate. He is President of the Chinese Australian Forum, a director of Asialink, a Young Global Leader of the World Economic Forum, and an Advisory Council member of China Matters. Jason is a respected Australian voice and writer on the challenges facing Asian Australian communities.
Geraldine Doogue is a journalist and broadcaster. She presents Saturday Extra for ABC Radio National and Compass for ABC TV. In 2003, she was recognised with an Officer of the Order of Australia for services to the community and media. Geraldine tackles a wide range of subjects with rigour, optimism, humour and warmth.